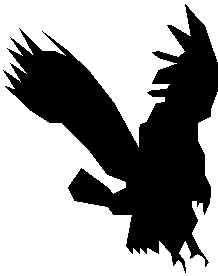 E-mail: Blackhawkseal@hotmail.com
Phone #: 888-703-9060
Fax #: 888-890-7325
Welcome
Die cut gaskets, molded, extruded rubber, sheets, seals and mats for all standard and custom applications. Free $50 for each new application of UFC Fluorogreen gaskets. Free samples.
I am committed to providing the best possible gaskets, seals, and o-rings at the lowest possible price with the fastest delivery available. I can contract cut any supplied material, apply PSA, design and engineer gaskets for every application. Molded or extruded rubber in various shapes and compounds are easy and quick for us to produce -- E-mail or Fax your drawing or send your part to us today.
Get $50 for testing our gaskets:
$50 to test our gaskets even if they fail. For more information see

UFC

Fluorogreen.

Free Gaskets for testing:
We will give you the test gskets for free. See

UFC

Fluorogreen.

Same day service:
Same day service is available for orders placed by 10:00 a.m. Items shipped same day include

CNA

flange gaskets, rubber gaskets, cork rubber gaskets, O-rings, spiral wound gasket up to 24" and Garlock equivalent materials, rubber washers, O-ring kits, and square ring kits.

Gasket material that meet military and industrial specifications:
Gaskets materials that meet oxygen service requirements, military specifications, UL approved, food grade are rubber, cork rubber,

UFC

Fluorogreen and Teflon.

Best price and delivery:
We will beat pricing and delivery on all common gaskets.
Non standard o-rings:
Spliced and vulcanized o-rings of any size and material.
Custom gaskets and variety of materials:
Custom made to your specifications using all types of material such as rubbers, fibers, papers, PTFE, and Garlock equivalents.
Variety of materials:
Gaskets made from rubber, EMI, RFI, fiber, paper,

CNA

, foam, cork, cork rubber, PTFE, GRAPHOIL, molded and extruded rubber. We also have materials with pressure sensitive adhesive and double backed tape.
Call today for pricing and delivery. We can help you with your sealing requirements. Call 888-703-9060.